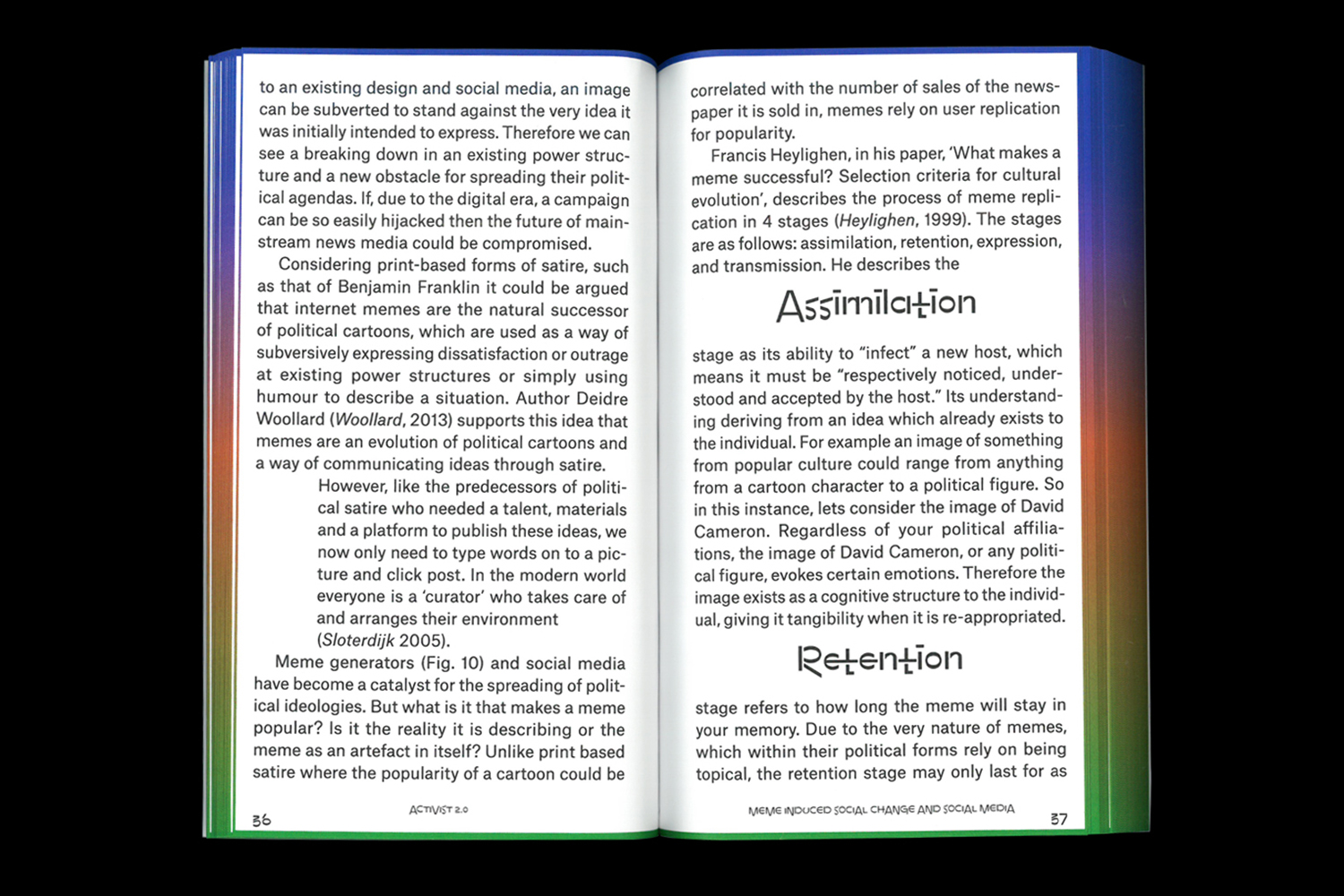 Activist 2.0
2018

An Investigation into the sociological and political effect of satirical memes. Exploration of the evolution of satire and how the rise of social media and introduction of memes has lead to a new way in which we share and receive information. Through research into pre-digital ways which political information was created and shared it intends to identify how the digital sphere has allowed for a global platform where the news can be self-written through collaborative networks. It questions the implications of sharing satirical memes with a particular focus on social change and politics.

A 210 page publication including 100 Rare Pepe's.

Sold Out.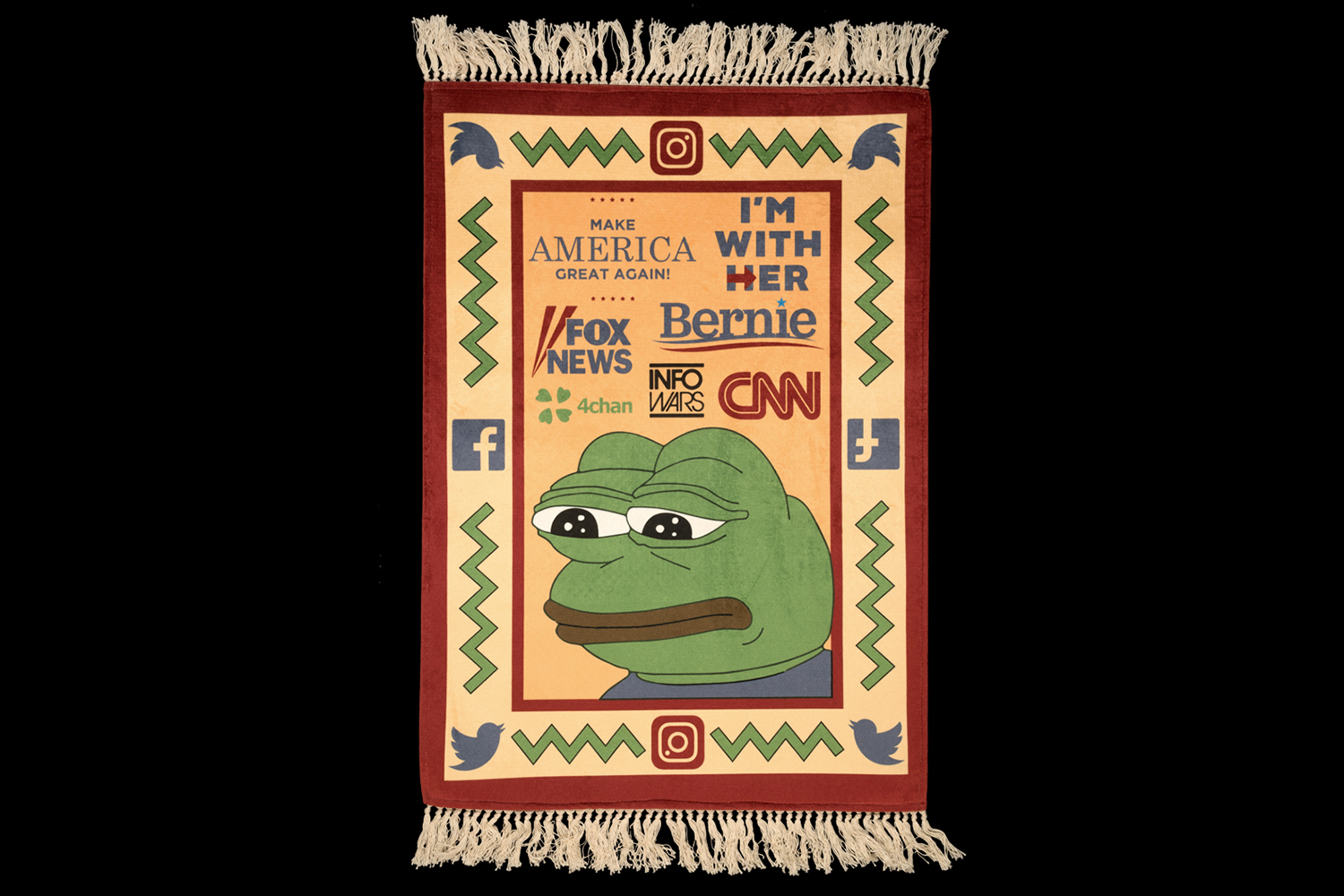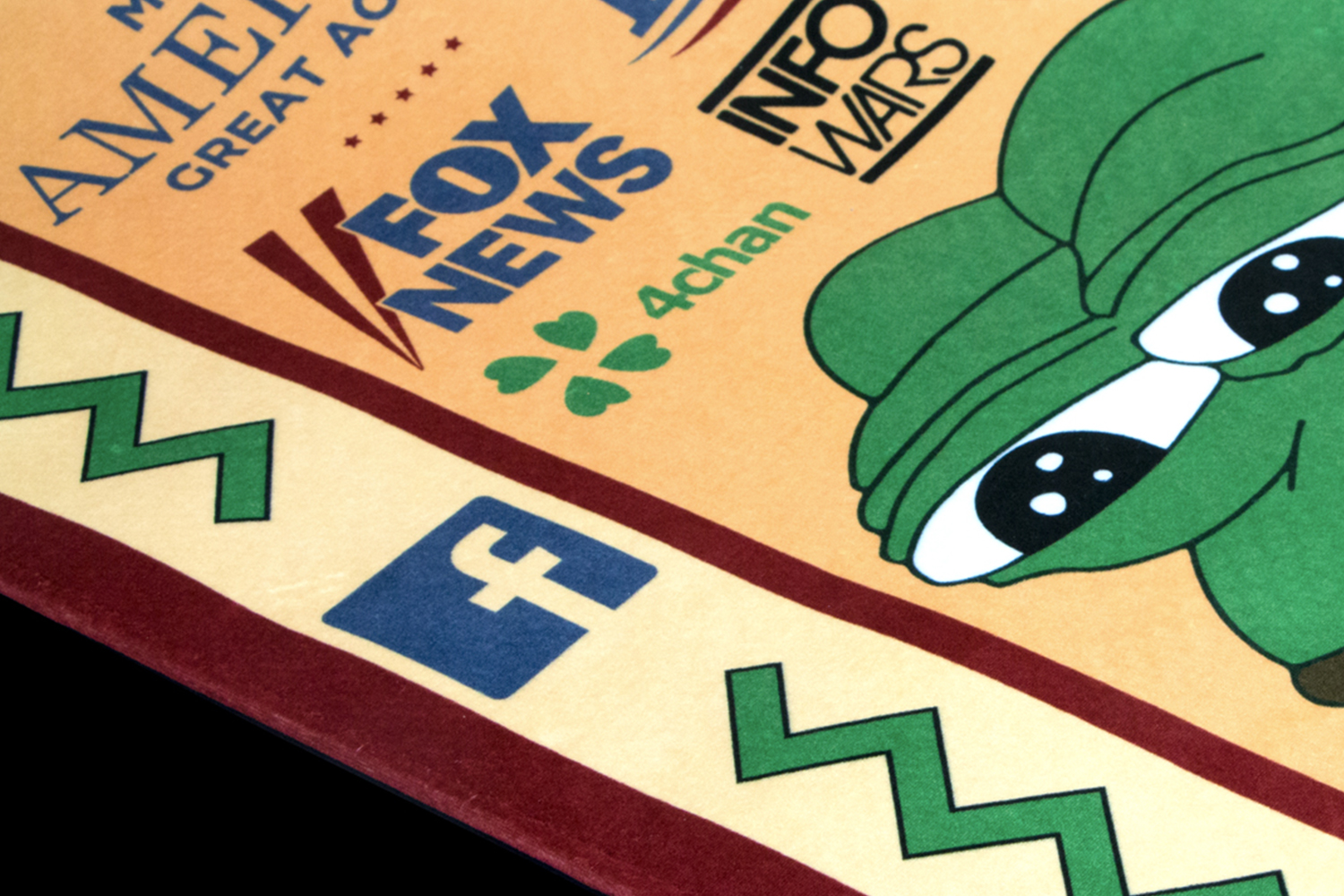 Digital War Rug
2018

War rugs traditionally bear witness to real life events of war. This rug is an interpretation of the effect that the digital world had on the 2016 US election.

Peep
2017/2018

An annual publication celebrating creative side projects.

Issue #1 launched June 2017 at 178 Herengracht in Amsterdam with a 3 day exhibition of work from people featured in the magazine.

Issue #2 launched at Protein Studios, London, March 2018 featuring some of the work from the magazine, a live DJ set from Munich based Radio 80000 and live life drawing from illustrator Joey Yu.

D&AD New Blood Winner 2018

With Adam Morton-Delaney, Ross Norman and Sammie Purulak.
Selfie Sculpture
2018

Portrait sculptors throughout history have exaggerated facial features as a symbolic language. For example wrinkles to suggest wisdom. Nowadays people put dog features on their face. I'm not really sure what it means. I created this bust as a question about how we choose to portray ourselves in the digital era.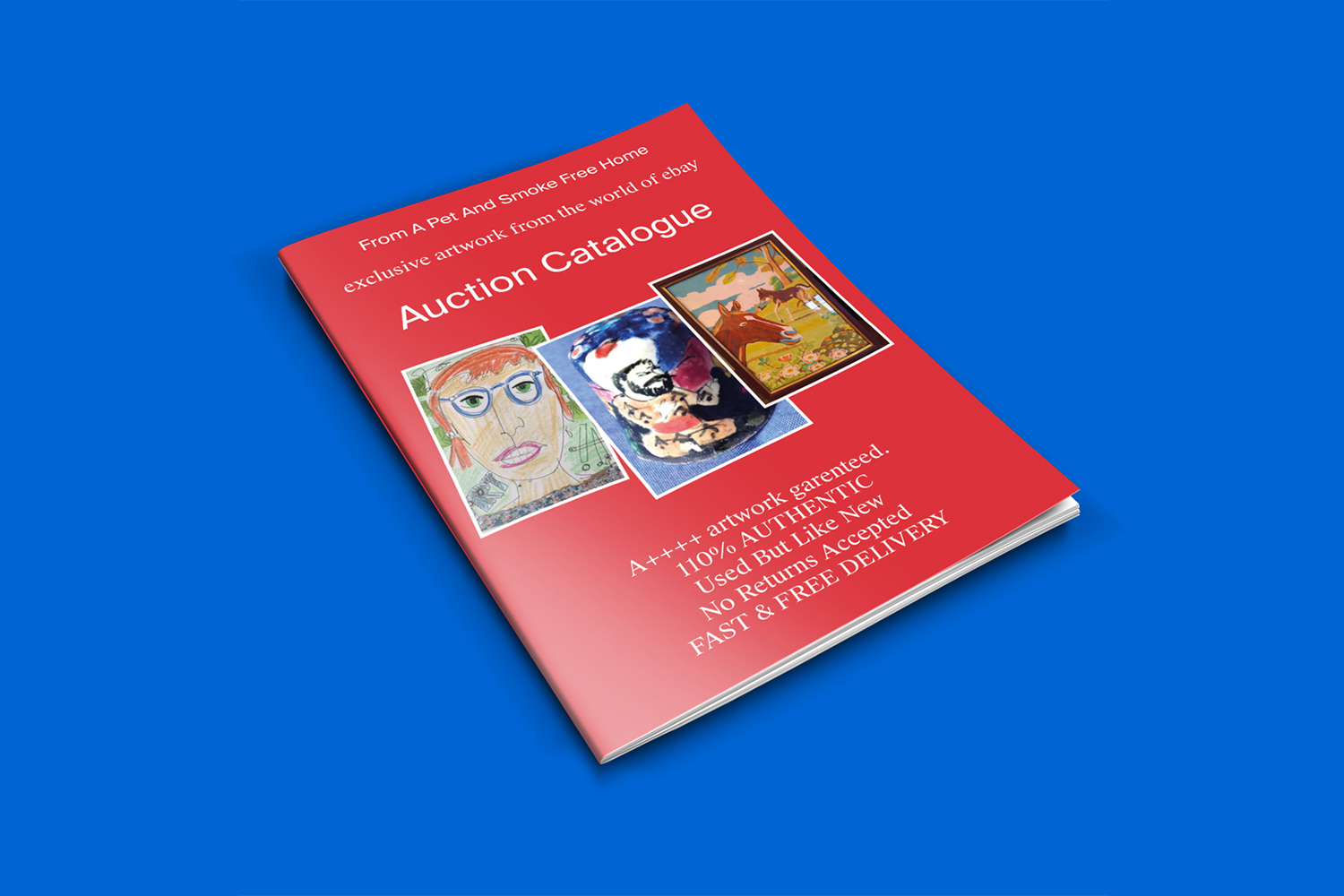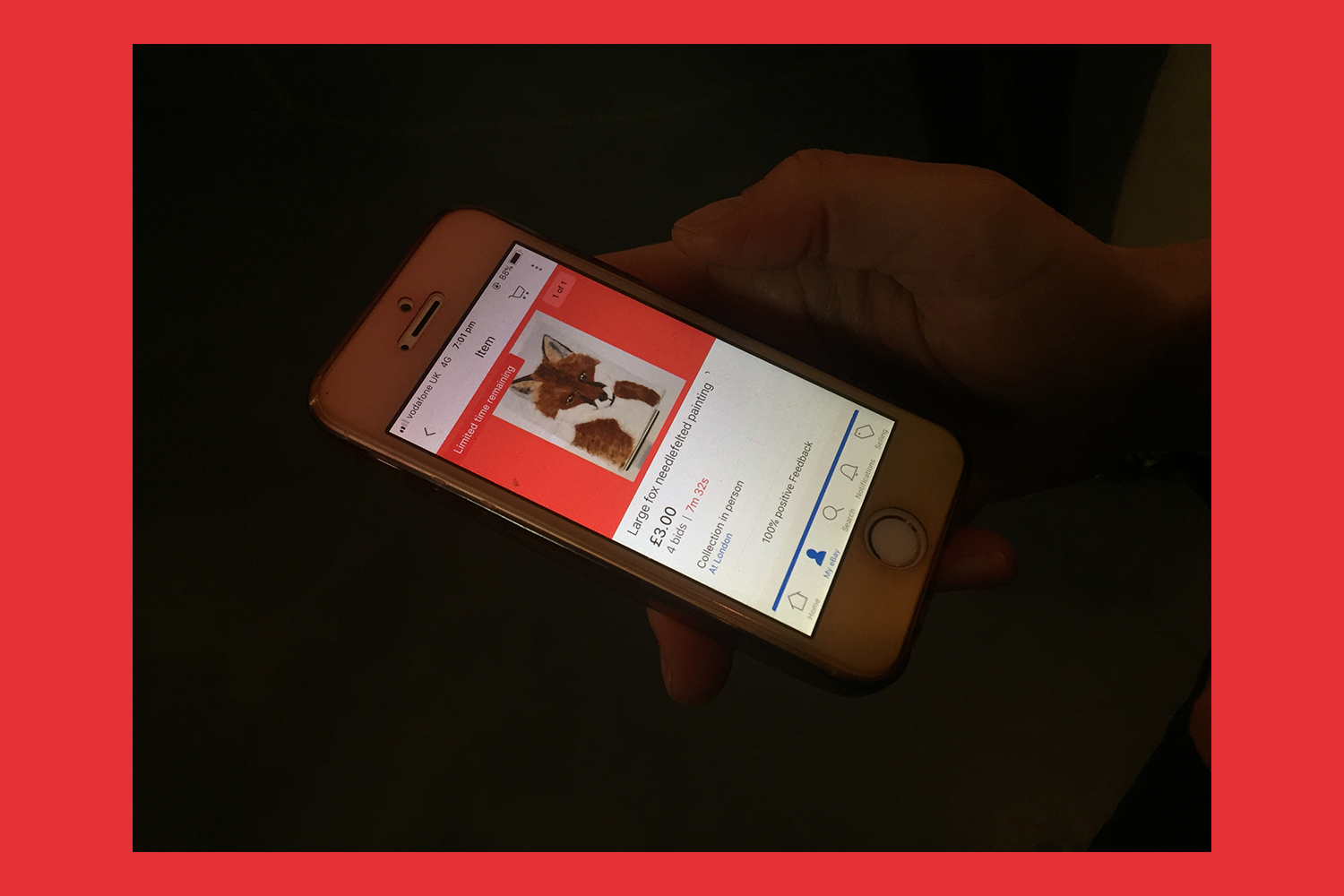 From A Pet And Smoke Free Home
2018

An exhibition and live auction of never before seen artwork that we bought from eBay.

With James Richardson.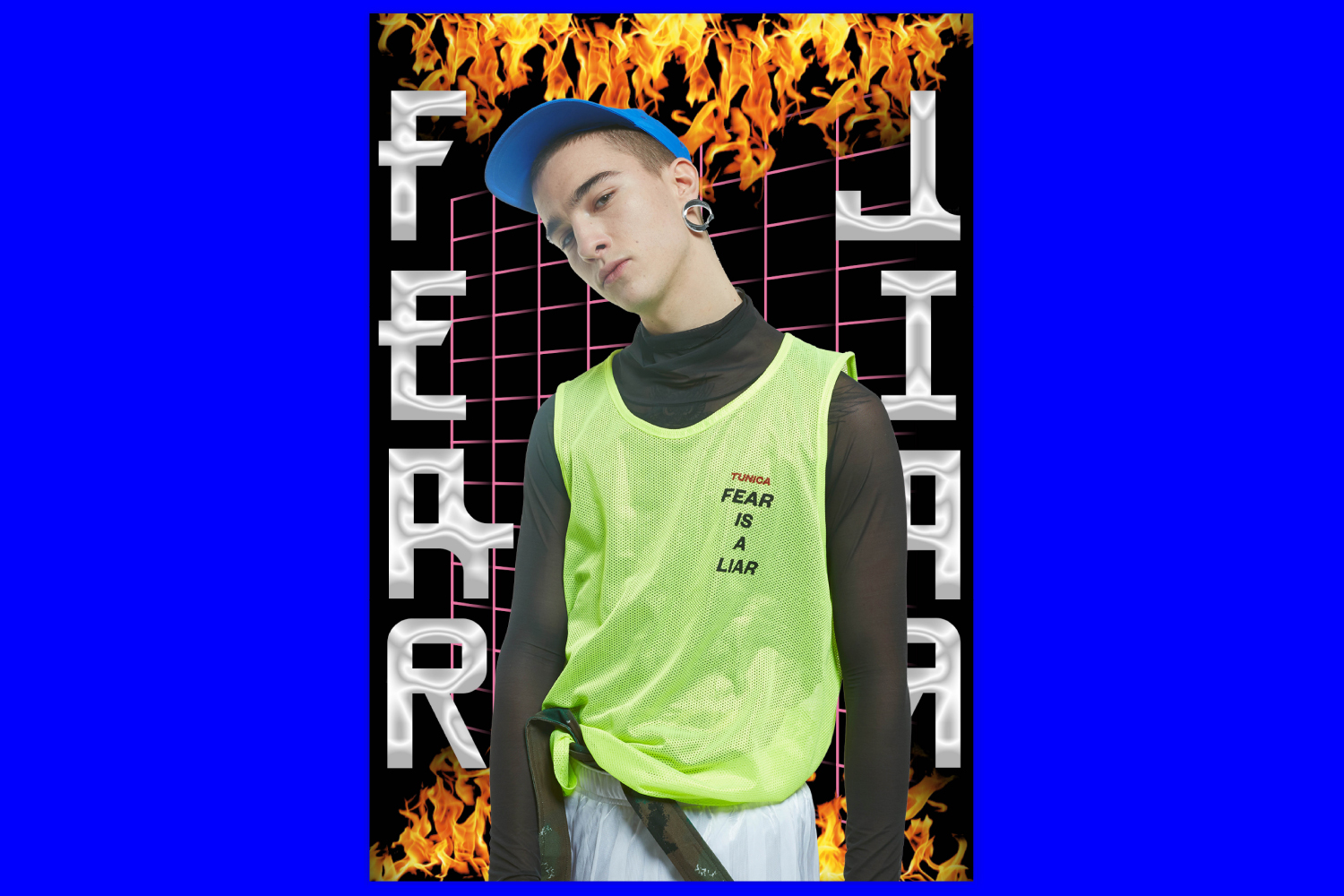 Fear Is A Liar
2017


Commission from Tunica studio to showcase their apparel collection.

Poster series with online counterparts.

Featured in Shoplifters Issue 5 by Actual Source.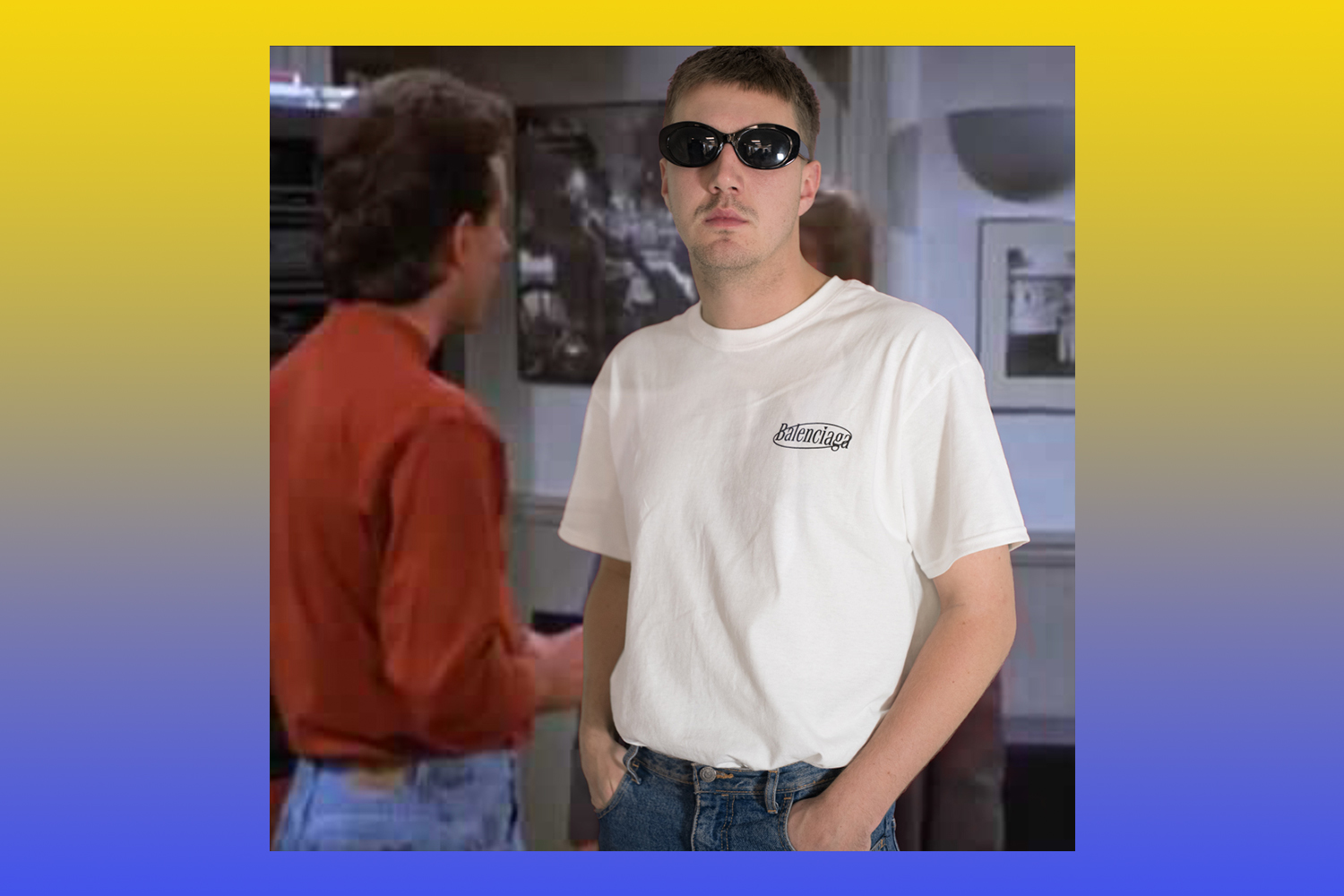 Balenceinfeld
2018

Series of emroidered hats and screen printed t-shirts.


Sold Out.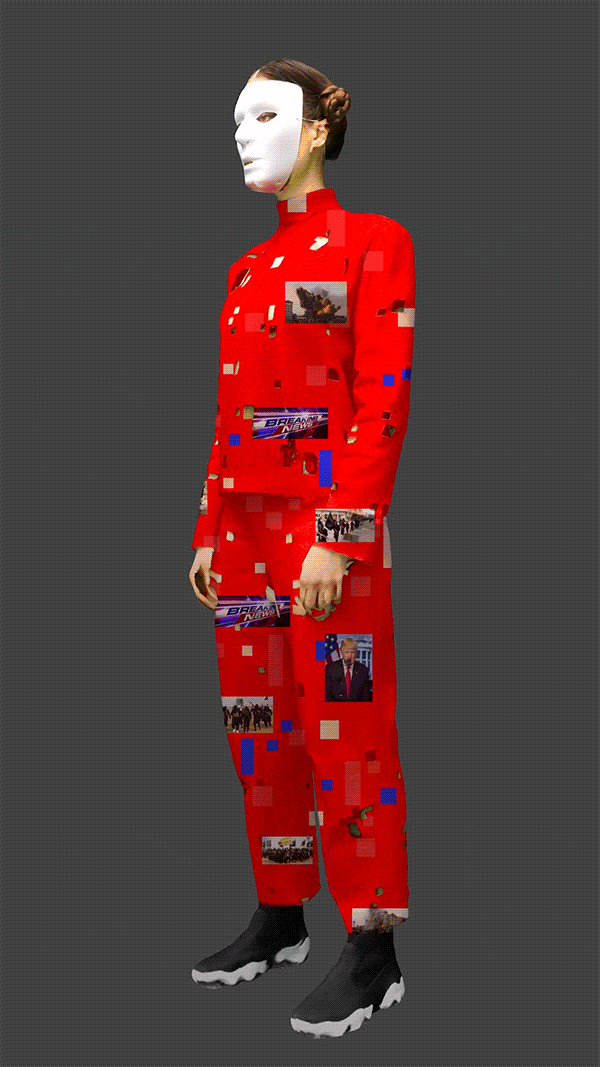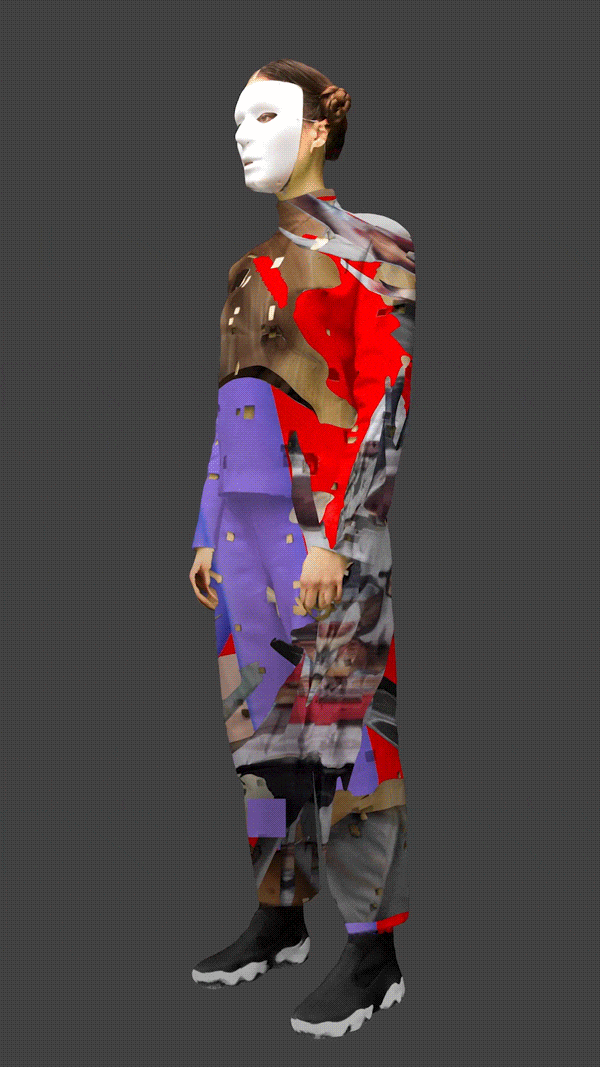 Long Live The News Flesh
2017

An army of green-screen uniforms, as a window to the current states of fear and violence in the world today. The interdisciplinary project blends digital media and Chroma key suits to bring violent messages as close as possible to the human figure, like a second skin.

With Studio Ikkai, The Rodina and Iztok Klancar.